Our Advisor Dato' Natarajen Manohran
At the young age of 24, he took over the business leadership from his father and steer well to current diversified businesses. While his dream was short-lived by the demise of his father, he recovered and directed all his energy on business growth which can be witnessed by presence in both international as well as local arena.
While believing that nothing will go wrong as long as you believe in yourself and be sincere in pursuing a decent business path, he was well supported by clients, suppliers and strong team of trained workers. With his entity restructuring exercise for better business sense, he turned his focus from being a pure sub-contractor to main contractor with Petronas in some jobs while being a niche business alliance with other EPCC (Engineering, Procurement, Construction and Commissioning) companies.
In terms of assets acquisition, with a humble beginning of one local yard to store materials of scaffolding and insulation in Lukut, Port Dickson supported by a three-storeyHead Office building then, he started purchasing properties to support his enlarged business portfolios in Sabah, Terengganu, Pahang and Johor. Besides that, he also pursued a market growth by working closely with a partner in Abu Dhabi, UAE in 2009 where many jobs completed and in-progress in the sectors of Oil refinery and Petrochemical companies.
At local arena, while developing his business from mere few million ringgit in the early of his life,now at the age of 35, he multiplied into many folds. This will not be achieved without the support of his talented team of various expertises beside his vision to achieve:
"To become a prominent and diversified business group by working closely with our clients to understand their needs with an aim to provide practical services, products and solutions that are qualitative, valuable and cost effective, through talented individuals"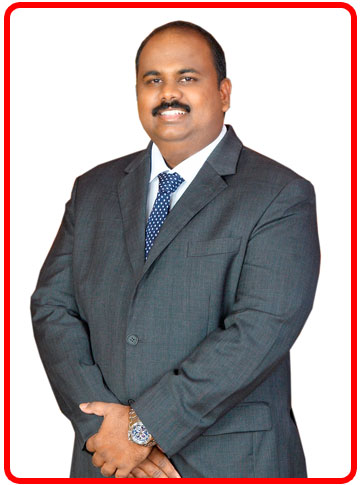 Due to his search for excellence, under his helm, he was awarded many such as Most Promising Entrepreneurship Award by Asia Pacific Entrepreneurship Awards 2013 (APEA), Corporate Leader of the Year 2013 by Award Secretariat, SME OSHA Award 2013 by SMI Malaysia, SME 100 Award, Gold Award,MOSHPA National Awards and many others.He was also the finalist for the JCI TEN Outstanding Young Malaysian (TOYM 2013) by the Junior Chamber International Malaysia and The Star Business Award 2013 by The Star Publications (M) Bhd as well as in the run for EY Entrepreneur of the Year 2013 Malaysia by Ernst & Young Advisory Service Sdn. Bhd. In the following year, he was recognized forThe 12th Asia Pacific International Honesty Enterprise Keris Award – Book of Records 2013 under the category of Honesty Enterprise.
Dato' Natarajen also believes in charity and social services where he had financially supported in building a Community Hall in Maran, Pahang and a numerous donations to schools. He believes that a part of his hard earned wealth must be channeled back to society's well-being.
Dato' Natarajen Manohran is Group Managing Director Linsun Group of Companies.

Our Advisor Mr. Sivarajah Ratnam
Siva is an education leadership specialist with nearly three decades of experience in the education sector. He established the first international schools in Klang and Seremban in 2010 and 2012 respectively. Started both schools from scratch, and functioning as the Chief Operating Officer, developed both schools into formidable entities.
He had recently completed the establishment of the first international school in the district of Kuala Langat, in Banting town. Between projects he also worked as the Director of Administration and Operations in Asia Pacific Schools, Subang. Siva believes in exploring new frontiers which accounts for the establishment of educational institutions in relatively small towns, along the lines of the blue ocean strategy.
Siva started his career as a lecturer and trainer. As an educator, he has helped develop thousands of school-leavers and working adults. His has delivered training programs to clients from MIMOS, Hewlett-Packard(M), Cabot(M), KESAS, KFC, Tele-Temps, AMSET and many universities and colleges. He specializes in 'values-based' interventions, having developed and delivered training courses to all levels of staff in a range of industry verticals. He subsequently progressed into management and consultancy roles and has been involved in education consultancy for the past 10 years.
Siva is passionate about developing people, and works for the greater purpose of making the world a better place to live in.
An ICT Professional by training, Siva has dedicated his whole career to the development of human capital. He left his system's analyst's position in the public sector to join the booming ICT industry in the early 1990s.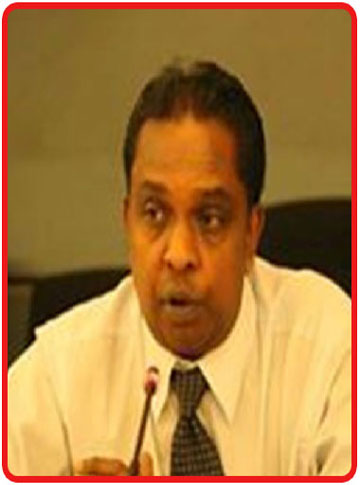 He subsequently worked in software development, project management and systems integration before progressing to strategic management. His forte in ICT is human-systems interaction, and he has been involved in the computerization projects of several large corporations. In the past 2 decades, he has also ventured into Strategic Management, Consultancy, Human Resources and Finance.
Siva has a Computer Science degree from USM, and has completed postgraduate qualifications and training in Occupational Health & Safety, Adult Learning and ISO. He is an accomplished public speaker who immensely enjoys working with people, especially students. This is in line with his firm belief that education is a right and not a privilege.
Siva is presently the Advisor to Delta Education Group, which is the largest education group in Klang.